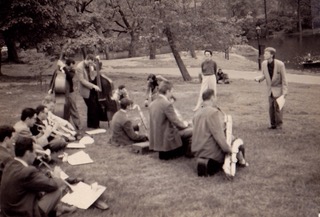 Content count

1,735

Joined

Last visited
Everything posted by sgcim
Moderna has repeatedly made the official statement that the first dose is only 52% effective.

I got the first dose of the Moderna vaccine Wed. night. I spent four hours on the computer before I got an appointment. I already made an appointment at the same place for a second dose, but de Blasio wants to use the saved second doses for new first doses, so he can get re-elected next year, so my second dose is not a sure thing. The doctors are telling de Blasio that you have to have two doses for it to be fully effective, but he doesn't care. He figures the more people he can get injected, the more votes he'll get. Science is meaningless to him. The only side f/x I had were pain in the injected arm, which has completely gone away by now, and sleepiness that threw off my sleep pattern for a day. Trump left nothing for Biden in regards to a vaccination plan. Good luck, everyone.

Yeah, that documentary surprised me. Jerry was very humble when it came to his improvisational gifts. His sight reading/technical abilities are so respected, Wynton had to call Jerry in to play lead alto for one big concert at a JALC concert, because his 'young lion' couldn't cut the part. That's why Phil Woods was such a freak. He was astonishing in his ability to both sight read anything, and equally astonishing in his improvisational ability. It was ironic that Phil happened to be staying at Jerry's house when Jerry got the call for the Live at Jimmy's gig. Jerry had another gig, so he said, "Phil Woods is here. Do you want to use him for the gig?" Legrand agreed, and that gig literally saved Phil's career! I posted previously about Woods performance of "You Must Remember Spring" with Legrand at Carnegie Hall. It was unlike anything I've ever experienced before. It was like my two friends (an alto sax player and a trumpet player) and I were pulled by some gravitational force out of our chairs and started banging our hands together like a bunch of stumble bums! We just couldn't believe the emotional power that Phil had exerted over the entire concert hall. We couldn't even articulate it. We didn't say a word to each other. We just looked at each other in disbelief. I've been to a million concerts/clubs, and had the experience of yelling out, "Yeah!", and then saying to a friend, "What a great solo!", but this was something different; beyond words.

Sounds familiar. I'll have to check it out. Thanks!

Dodgion has always been kind of a mystery to me. I did a Union Trust Fund big band gig with him in the city, and he sight read the book perfectly, but when he had a solo, he either gave it to the other alto player, or played a kind of weak, blues scale solo. I saw a documentary with him (I think as subject?), and he admitted he wasn't a strong jazz soloist, and he considered himself a blues player(?) when it came to improvising. That said, he's a legendary lead alto player/technician, who played the schlitz out of those incredible Thad sax solis that leave me in awe every time we play a Thad chart. Phil Woods was upset that he didn't get the call for lead alto on the Thad and Mel Band, but I think Thad wanted someone who could double on flute, and Woods never touched the flute.In the Mosaic Thad and Mel set, there are a few cuts with Woods on alto that I'm dying to hear. As a leader or co- leader, Dodgion only made two records before 2004, two tracks in 1955 for Fantasy Records with Sonny Clark on piano and an album in 1958 for World Pacific together with Charlie Mariano. Dodgion's first true release as a bandleader arrived in 2004 with an ensemble called The Joy of Sax, featuring saxophonists Frank Wess, Brad Leali, Dan Block and Jay Brandford, pianist Mike LeDonne, bassist Dennis Irwin and percussionist Joe Farnsworth.

Jerome was a sideman on a number of records I have, but he was mainly reading, with no solos. Then I watched the Quincy Jones Big Band DVD "Live in '60, and his playing was fantastic!

"All Hallow Eve" is recommended.

She claimed that she was friends with every major jazz musician who came to NYC. Cool person, NYC personified.

Just finished Charles Williams' "Descent Into Hell". Strange Christian/Occult novel by one of the Three Inklings.

sgcim replied to cliffpeterson's topic in Artists

Very sad to hear. RIP, Junior.

sgcim replied to ghost of miles's topic in Artists

A big blow to big bands. RIP, Sammy...

Yeah, unless someone's done some major crossover work with rock people, it's doubtful NPR is going to do a feature on them. Terry Gross did a full hour with Louden Wainwright, and his new album with Vince Giordano and the Nighthawks ("I'd Rather Lead a Band"), singing standards by Loesser, Berlin, etc..., and then played the entire thing again on New Year's Eve (or day). I like Loudon fine when he's singing his own songs, but hearing that thin, warbling voice sing Frank Loesser is another thing entirely. But hey, it's crossover!

It does seem like a misleading title for the article, "The Real Swinging London: The Legacy of Brit Jazz". Other than the first three tracks by Harriot, Tubs, and the Neil Ardley cut, there's very little 'swinging' going on. A better title might be "The Roots of Progressive Jazz in London: The legacy of Brit Progressive Jazz and Jazz-Rock". It was interesting hearing Jon Hiseman trying to swing a big band.

Holy shit! You must mean Infinity Records! I've been going to Joe's for over 40 years, since he started out in Wantagh off Sunrise Highway, then moved to Seaford, then moved to Massapequa. Isn't he in Massapequa Park now? I've bought 100s of records from Joe, plus all the other stuff he's got there.My turntable, DVD/VCR player (he gave me for free), and music magazines He even had a jazz record I played on there, and I showed him my picture on it, and said, "Hey man, that's me!" Did you shop there when Demian and his Corgi were there? Wild dude! I'm glad he's still open, but I'm too chicken to drive out there from Queens, and risk getting covid. I'll wait till the weather warms up, and he can get some ventilation in there.

Very sad to hear. He seemed to be playing with everyone in NYC 'back in the day'.I saw him with Gil Evans at Lincoln Center at the famous recording of "Zee Zee" featuring Hannibal. My fave album with him was Frank Strozier's "Remember Me", where he was featured on even fast tunes playing tuba! I'll never forget the blend of Tuba and flute counterpoint on Frank's beautiful waltz, "Neicy". RIP...HOJO

They just ID'd the young woman as Maya Ponsetto. She's got a history of causing problems at swanky hotels, getting arrested for drunk and disorderly at a big LA hotel recently, and then being busted for drunk driving a day or two ago. When asked if she was a racist, she answered "I'm a Puerto Rican!"

https://www.msn.com/en-us/news/crime/miya-ponsetto-forcibly-removed-from-vehicle-and-arrested-after-viral-video-caught-her-falsely-accusing-black-teen-of-a-crime/ar-BB1cAD1Y?ocid=ACERDHP17

My sis and brother-in law live in Northampton and mentioned seeing one of those people at a club that was part of a bowling alley, I think.. Was that Jocko's? In any case, that sucks so bad, that I don't even have the words to express it.

sgcim replied to bresna's topic in Artists

Very sad to hear this. RIP.

This just came out on Cymbal Press, available in hardcover, paperback or Kindle. I don't know if you get more material if you order the kindle version, but it says 252 pages for the hardcover and paperback versions, and 337 pages for the kindle version. I don't know the equivalencies between print pages and kindle pages. I haven't made up my mind which medium I'm getting. It was written with the help of Ted Panken, but apparently PW finished it before he passed. Somehow, they manged to have a 'pull the plug party' in the hospital, with 50 people in attendance. It has an incredible discography of his work as a leader and sideman. Just looking at what they provided of the index, it looks like PW went out with a fully intact memory.

The flick was more like a romantic drama than a bio of Bird. Stick with Crouch.

It was an interesting read, but not a lot of musical content. Clint Eastwood had several interviews with Chan for his film, "Bird", so you can get most of the details of what happened between her and Bird from the film. I haven't gotten up to her marriage with Phil in Phil's autobiography, so I can't comment on that. I took Chan's book out from the library, so I I wouldn't buy it if given the choice.

Reading really helped me get through the Spring, when I was in the epicenter of the epicenter. these two books were long, tough reads, but that was what I needed to get my mind off of the fact that my doc said he lost twelve patients during that time period: Thomas Pynchon- Mason and Dixon David Foster Wallace (a much easier read) Infinite Jest.