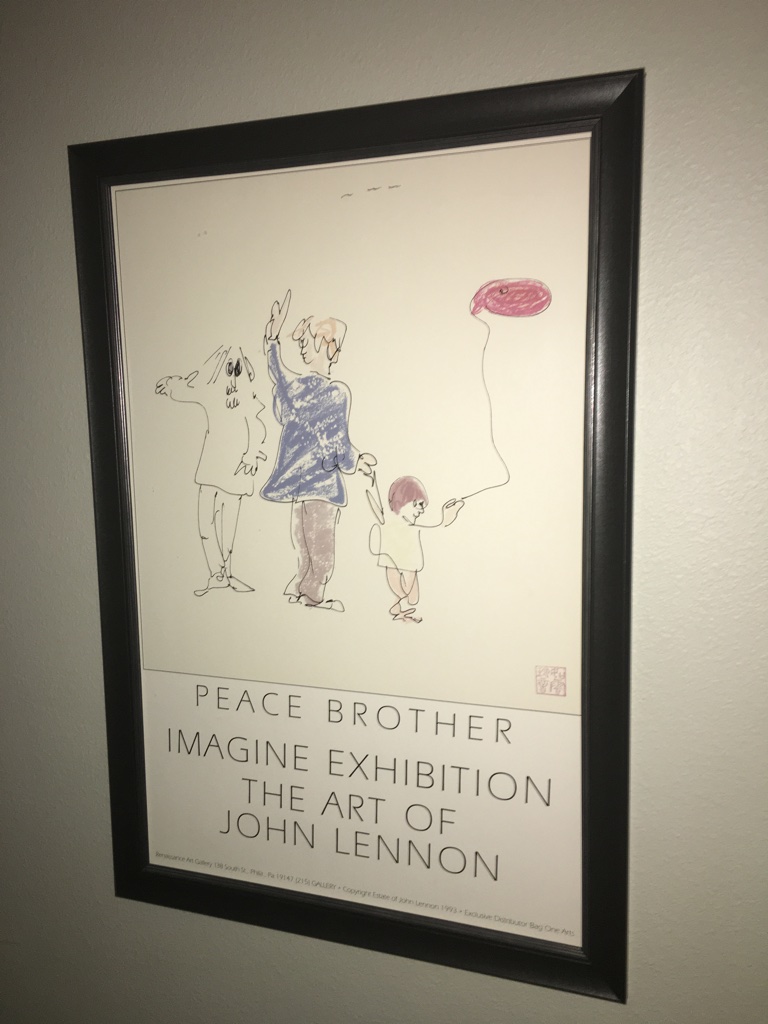 Content count

28

Joined

Last visited
Yeah I checked Hoffman Tone Poet Blog the other day to see what was coming up. Lots of useless bickering. I thought of Nicholson film quote "What if this is as good as it gets." Not a good look for the Vinyl community, just crazy. My copy Of Black Fire sounds good on my system.

I joined the forum in the last couple years but really followed this forum for a long time but didn't join because I never thought of selling any of my CDs. Recognized some members names from the old Blue Note forum days which brought me here. Started selling off collection a year ago due to wife buying me turntable and listening to more vinyl. I have sold through eBay which I hate but mostly boxsets, xrcd's, SACD's and Japanese imports. Found that boxsets and especially Grateful sets will sell at decent prices. The downside is you have to spend the time to manage when to sell and have a pricing strategy because eBay will try to direct you to accept lower offers or relist at big discount and the fees are discouraging. I have sold some CDs on the forum and traded for vinyl too. I have been helped a lot by Felser by his suggestions. Number One challenge on forum is most members have most of what you are trying to sell. Will try to do some cheap bundles in the future for the younger guys. I'm retired but I continue the buy vinyl and some new CDs.

Moved items to Ebay. Thanks for looking Shipping $5 media Mail . CONUS . Paypal . Please PM if interested. All In NM shape stored in plastic. Thanks for looking Dexter Gordon The Complete Blue Note Sixities Sessions 6 CDs $50. Herbie Hancock The Complete Blue Note Sixities Sessions 6 CDs $50 The Complete Norman Granz Jam Sessions Verve 5 Cds $30 SOLD Chick Corea Solo Piano Improvisations Children's Songs ECM 3 CDs $20 Gary Burton Chick Corea The ECM Recordings 4 CDs $25 Paul Motian The Complete Black Saint and Soul Note 6CDs $30 Rahsaan Roland Kirk Dog Years in The Fourth Ring 3 CDs 32Jazz $ 20

All CDs near mint and stored in plastic.Shipping $3 first CD and $.25 for each additional. Free Shipping for $60 purchase. Shipped to US address only. Payal. Thank you for looking. BN Works Tina Brooks True Blue TOCJ-4041 with OBI $14 Jackie Mclean It's Time TOCJ-4179 with OBI $14 Jackie Mclean 'bout Soul TOCJ-4284 with OBI $14 24 bit JRVG Mini LPs Duke Jordan Flight to Jordan TOCJ-9033 with OBI $16 J.R.Monterose TOCJ-9044 Small Drill hole in RH corner $16 The Horace Silver Qunitet The Tokyo Blues TOCJ-906 with small drill hole $16 Lee Morgan Cornbread TOCJ-9197 with OBI $16 Donald Byrd Mustang TOCJ-9535 with OBI $16 Jackie McLean Bluesnik TOCJ-9212 no obi $16 Freddie Redd Shades of Redd no obi $16 Japanese Sony Miles Davis Miles in Berlin SRCS 9708 $16 Miles Davis Miles in Tokyo SRCS 946 $16 The Herbie Hancock Trio 1977 SRCS 7051 $16 Herbie Hancock Trio with Ron Carter and Tony Williams 1981 SRCS 9172 $16 Herbie Hancock The Piano SRCS 9197 $16 Herbie Hancock Dedication SRCS 9342 $16 BN Small Box Sets Horace Silver Blue Note Records Presents Retrospective 4CDs $24 SOLD Joe Henderson The Blue Note Years 4CDs $24 SOLD Telarc Box The Legendary Oscar Peterson Trio Live at the Blue March 16-18 1990 4 CDs $16

All CD's in VG shape , most stored in plastic. Paypal only. Shipping $3 for first CD for first $.25 each additional . Free Shipping with $60 purchase. Please PM or email gdgray44@gmail.com Thank you for looking RVG's Clifford Brown memorial album $5 Wayne Shorter Adam's Apple $5 Hank Mobley Workout $5 Hank Mobley Soul Station $5 Sonny Clark Cool Struttin $5 Grant Green Idle Moments $5 Herbie Hancock Maiden Voyage $5 Joe Henderson Our Thing $5 Lee Morgan City Lights $5 Connoisseurs 10" Howard McGhee and introducing The Kenny Drew Trio with OBI $9 10" Sal Salvador Quintet/Quartet with OBI $9 10" Here comes Frank Foster no obi $9 Sam Rivers Contours $12 Wayne Shorter ETC $10 The Lost Sessions $10 Lee Morgan The Procrastinator $10 Lee Morgan Infinity $10 Introducing Kenny Cox $10 taken Rare Groove Series Jinny McGriff The Worm $5 Reuben Wilson Set Us Free $5

Was member of Vinyl me please for short time picked this up on vinyl last year. Does sound like cross between Monk and Herbie Nichols. Very enjoyable listen. http://www.vinylmeplease.com/magazine/jazz-pianist-who-made-one-masterpiece-and-disappeared/

To All, Been following this Forum for a while, moved over when Blue Note and All About Jazz forums went dark. Officially signed on board a year or so ago when I was selling Duplicate Miles Box sets. I mainly purchase from time to time. Anyway all that said I am retired and turned 69 this year. I came to realize I have way more music than I can ever listen. I tried to price fairly, appreciate any feed back. Everything I am listing has been purchased by me and most I have not listen to in years because I got in habit of also buying the corresponding albums from each set. Thank you for looking. I will be posting on Ebay

Of course I bought it. Just took the right price. I like the fact it's basically the same set list, I enjoy focusing on the performance. I find it similar to a lot of early ABB with Duane. Same set lists but different nuance to each song performance.

I will take this if available. i will make donation. PM sent

I think I can live with Royal Albert Hall on vinyl. I was hoping it would be as strong as the Vol 4 CD Royal Albert Hall. Was pleasantly surprised that Trouble No More on vinyl was so strong. I personally don't mind the the relgious subject matter , sound is very good and I like the band. Very strong players and great backup singers. Reminds me of the church I grew up in. I can save my money for next Bootleg release or next Dead box set. Thanks

I am afraid my OCD is going to kick in. Same feeling I get with Dead Europe 72, so many great and different shows to experience in the moment. thanks for the insight

I have all the Dylan Bootleg Box sets on CD except Trouble No More on vinyl. Also purchased The Royal Albert Hall 1966 on vinyl. Have original vinyl of Nashville Skyline and Greatest Hits II. Trying to decide whether to purchase Sydney 1966 on vinyl or the Live 1966 box set. The Royal Albert on vinyl was great for the acoustic side but lacking on the electric side IMO. The size of the box concerns me. I am big Dead follower as well and have the Complete 1972 trunk and 30 Trips around the sun box. Don't get to visit these as much after first listen. Of course I have all the Miles's Box sets and bootlegs too. I went for Vinyl on Vol 6 for Stockholm and Copenhagen. I am buying more vinyl these days but trying to be selective and not replace everything I own on CD.I purchased Side Tracks on vinyl because many of the songs are on Biograph. I have Biograph on cassette only. I am retired but it hasn't slowed down my purchasing habits. I appreciate any insight you can provide.