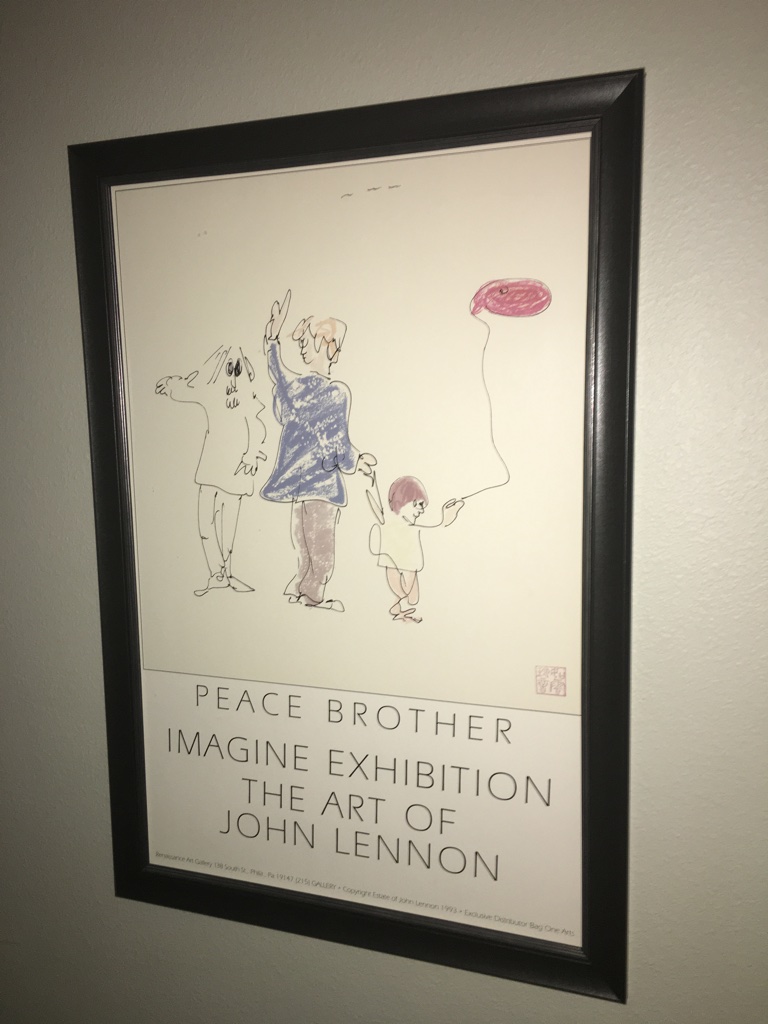 Posts

65

Joined

Last visited

Donations

0.00 USD
Gdgray's Achievements
Newbie (1/14)
Moved to South Tampa in 2016 from South Florida. Experienced many storms including Donna and Andrew …..this is the worst storm I've experienced in my lifetime. Born in Ft Lauderdale and I have witnessed 8 decades of storms. Oddly enough only lost power for a few minutes and very little damage. Funny when I moved to Tampa I noticed lack of preparing windows for storm. Neighbor told there is legend that Native Chief performed some reverse curse after storm of 1921 that would repel future direct hit. Ok, not everything great , I bought retirement home on Sanibel Island in 2017 and planned on moving there full time later this year. I have no clue as to what the future holds regarding that home. But I am thankful that my family is safe. As a side note I listened to a lot of Dylan past few days. Definitely feeling his take on life after repeatedly listening to Time out of Mind.

Dylan is one of those artists like Miles that I like to pick up the bootleg sets in vinyl and CD. However on the fence with Springtime in NY …….thinking about 4 lp set from third man and 2 lp set from Dylan site. Gives you all but 4 songs from 5 cd set. The Trouble No More vinyl really surprised me with the sound and performances so my expectations are based on that.

Unbelievable. Just got SF vinyl and cd set as well as RSD Olympia 72. I'm supposed to be downsizing but now I'm ordering The River and the Dylan spring. I'm practicing my speech for my wife , that I will get back to downsizing after this. Got a week she is visiting colleges with our daughter. However I'm a bit excited , these are some of my favorite Dead years.

Watched Bob Dylan's Odds & Ends twice on Amazon Prime in last day. The majority of film I've seen before but just enough new to me to make it interesting. A lot from the various Bootleg promo's. Al Kooper , David Bromberg, John Hammond and the dude that ran the sound for 1966 tour had interesting observations. My big take is I need to pull out Self Portrait and give deep listen. Something about those songs. Definitely a one off IMO.

The nice thing is the quantity is 6700 , which should make them available without going out on RSD. I generally buy the RSD vinyl sets on line at Plaidroom which doesn't mark them up. The Miles's Jack Johnson vinyl set looks good as well, has tracks that are only available on the Complete Jack Johnson CD set. Bought the RSD offerings of IASW and BB sets in the past ....very enjoyable.

RSD 2021 5/3/72 Paris , Olympia Theatre 6 LP Show from Europe 72 box. I have the box but these Grateful Dead releases for RSD are great sounding.

My thoughts on not reissuing Fillmore West box could be related to the RSD Day releases of 2/27/69 and 2/28/69 on vinyl. RSD 2/27/69 has the Dark Star and St Stephen from Live Dead. I did order vinyl and 2cd set for Grateful Dead's latest release. I was surprised that 2 CD set is sold out on Dead.net

I buy regularly from Dusty Groove and choose Priority Mail and generally receive shipments within a week in Tampa. I had to learn about grading, I feel they are very accurate......if it is VG don't expect VG+ or M-. Only negative is it hard to discern accurate version or label from description. Best example is 70's Atlantic .....could be Broadway or Rockefeller address. IMHO the Rockefeller are less desirable sound wise. Also discovered Vinyl Vault at Acoustic Sounds , pricey but most inventory is minimum M-. Regarding Discogs I found Park Ave CDs to have good pricing and occasionally heavily discounted premium box sets.

I remember walking in small club in Miami in early 90's and seeing him play for the first time. Totally unaware he was playing and totally blown away. Saw him several times through the years with small group and he still could play. He played Sax , trumpet and flute. Always closed with Amazing Grace on flute. Vaya con dios my friend.

I have always liked the ABB show from February 1970 that Owsley taped and was out on Greatful Dead label. I still prefer that CD over the Bears' Sonic Journal version. Definitely funky mix. The book on The Life and Times of Augustus Owsley Stanley III is an interesting read, what a life. IMO the Dead would be a different band without him in the early years.

I agree the Dead releases are some of the best sounding. I sold off the two Spring boxes and 30 trips, but the second Spring set was particularly fine sounding...... just couldn't take Brent any longer. The vinyl releases have been really good to my ears as well. Looking forward to American Beauty if the latest Workingman's Dead is any indication of what to expect.

[50th anniversary American Beauty on sale announced] I ordered 3cd deluxe and Colored Vinyl. Another Port Chester show as bonus 2/18/70. I have been laying off Dead as of late as I didn't purchase last two box sets. Don't listen to much past 73/74 anymore.

South Florida music scene was small at that time I don't recall a big crowd. Johnny Winter was probably top draw as he was popular in the area and played at Pirate's Worlds in Dania often. Dead was still not that popular for the time. Two big memories.....1- Timothy Leary was there and people getting dosed. 2- Woodstock Festival was discussed. Makes sense now because I didn't realize Michael Lang one of the promoters was from Miami. Once we heard that , several friends and I did a Six Week road trip staying in NJ, Long Island and NYC that summer. Yes we went to Woodstock on the Saturday and couldn't get closer than 12-15 miles. That was big bummer because everywhere we went people were asking if we were going. I probably I had seen the Dead 5 or 6 times by the time of this festival. Dead gave a free concert on a Sunday at local Greynolds Park in N Miami which was very loose and cool. Airplane did a free show same summer at same park.

I would agree on 33 and 34. I'm more into early Dead up to '77. I was lucky to have been at 6/23/74 with Wall of Sound.I saw Dead in S Florida Easter weekend 1968 and It's one of the all time best shows for me along with Seminole Indian Reservation show of May 1969. Pigpen was awesome.

Just placed order for Dave's Picks Vol 35, guick listening to Dead site and it sounds like good stuff.I have subscription but always order extra as good trade material. I have extra 33 and 34 in reserve. Still waiting for WMD deluxe package to arrive. Back to normal after buying some MMJ records. Means more Dylan ,Dead and Miles. Looking forward to RSD ABB, Dead and Evans. Doesn't Dead have another box in pipeline? I skipped last two but think I will pick up 76 box and maybe single Giants 91 5 lp.