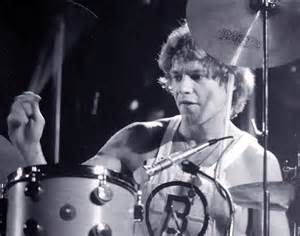 Content count

86

Joined

Last visited
I had an interesting experience once with one of the crowd funding platforms (actually I don't remember which one it was). I pre-ordered a Kenny Wheeler tribute CD by Steve Treseler/Ingrid Jensen called "Invisible Sounds". As the release date was coming up, I received an email saying there would be a slight delay. About a month later another email apologizing for a further delay and then...nothing. I sort of kept track for a year or so then pretty much gave up. Then, miraculously enough, three years after placing the pre-order I got an email saying the digital download was available and the CD would be shipping the following week. Surprised the hell out of me. Nice CD. Got (I think) a four start review in Downbeat. Anyway, hope you eventually hear something.

And it's not just classical that's been getting the huge box set treatment. It's rock too. I just ordered a Van Der Graaf Generator 20 CD set. There also have been sets lately from Gentle Giant (25 discs), Al Stewart (~30 discs), John Mayall (20+), Wishbone Ash (20+), Steve Hillage (20+). King Crimson has put out probably five or six sets of this size (or bigger) over the last decade. Metallica's had some big boxes as well. All with hard cover books and lots of "collectables". All are limited runs that seems to sell out.

trane123 replied to felser's topic in Artists

Really like Beverly Kenney. I've got both of the Fresh Sound compilation CDs. The album she did with the "Basie-ites" is a favorite. There's a bunch of demos on the end of that Fresh Sounds CD that are just her and a pianist that I really like as well.

Yep, this set. As I posted earlier in the stream, I've been thinking of pre-ordering this set for about a month. Seeing the count down of available sets finally made me pull the trigger.

I first got an email from Bandcamp about this set back on May 6, so it's been around a while.

Ok, so I just (finally) ordered this. I've been on the fence for a while on this one. I really liked the "Standards Quartet" series of CDs that were recorded in 2003. Liked the Charlie Parker set as well. So, I guess there's one fewer that's available now...

As I mentioned earlier in this thread, I started listening to RTF back in the mid '70s when I was I high school. I noticed that Chick always thanked L. Ron Hubbard on the back of the album covers. I also remember seeing commercials on TV back then advertising "Dianetics". Out of curiosity, I checked the book out from the local library. It didn't make a lot of sense to me, so I dropped it. Kept following the music though…

Well, what I meant to say was that Scientology was the biggest reason Chick broke the band up. Interesting Di Meola interview here... https://www.ultimate-guitar.com/new..._with_guitar_legend_al_di_meola_-_part_1.html

I believe in the mid-70s version of RTF, Corea and Clarke were scientologists but White and Di Meola were not. Di Meola always believed this was the biggest reason why Chick broke up the band.

This does hit hard. My first initiation into jazz was Return To Forever (with Dimeola/White/Clarke) when I was in high school. Over the years I've listened to (and mostly loved) all of his other stuff. I got to see him play live many times. RIP indeed...

On 10/23 Charles Lloyd will be streaming from his "home theater" (the Lobero in Santa Barbara, CA) with Gerald Clayton and Anthony Wilson. The Lobero is a wonderful old theater that's had a great jazz series for decades. Hope this - and concerts like it - can help them stay in business. https://www.lobero.org/events/charles-lloyd-ocean-trio/?utm_source=wordfly&utm_medium=email&utm_campaign=CharlesLloyd_20-1&utm_content=version_A

Well, what can I tell ya. At the time it seemed like the thing to do...

My interest really peaked when I got the Vandermark 5 "Alchemia" live boxed set (12 CDs, if I remember right). I'm sure it's way OOP now. Lots of really good stuff on there that I still go back to.

I was really into the Vandermark 5 some years ago. My entry point was "Elements of Style, Exercises in Surprise" with some free-bop and some just free. I think I heard the song "Knock Yourself Out" somewhere and was kind of intrigued.

Got my shipping notice a couple of days ago (after ordering it on the first day it was offered). I almost missed the shipping notice since it was sent from ofweb@williambmeyer.com, which went straight into my spam folder.